Superb Classic Natural Slate Roof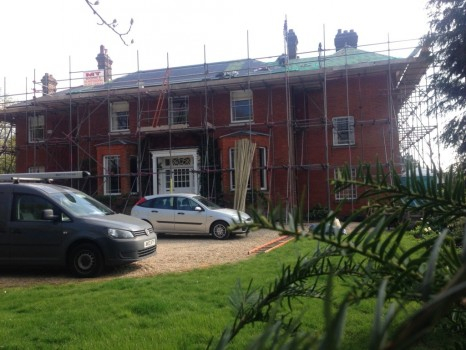 This huge natural slate roof on a beautiful home in Widdington needed renovation and MT Roofing were very happy to be selected to do it. The roof is complex consisting of a number of different hips, valleys and ridges and also has large areas of leadwork as well as numerous chimney stacks.
Below are a selection of pictures of the job as it progresses which we will add to as we go.
MT Roofing supplied all the scaffolding and materials for the project including Protor Roofshield felt, John Brash tanilised roofing battens, classic natural slate and all the lead.
Click to enlarge....